Innovative Embryonal Integrated Therapy/ Methode Frank de Bakker
Mensen van alle leeftijden leven met klachten die het leven veronaangenamen. Zoals rugklachten,nek en schouderklachten, buikpijn, darmklachten, uitstralende pijn in arm of been, hoofpijnklachten. Met de methode van Frank de Bakker (osteopatische technieken) wordt de oorzaak van deze verstoring opgezocht en behandeld. De oorzaak kan elders in het lichaam liggen. Het lichaam werkt als een eenheid en aantasting van een onderdeel betekend een verstoring van het harmonisch evenwicht in het lichaam. Door middel van zachte manuele technieken wordt het zelfherstellend vermogen geactiveerd.
Bij deze therapie wordt gebruik gemaakt van de natuurlijke embyologische wetmatigheden en is gericht op herstel en niet op het onderdrukken van de symptomen.
Door middel van testen van Frank de Bakker Osteopaat DO- MRO kan de oorsprong van de disbalans van allelei verstoringen van worden aangetoond. Deze methode gaat uit van de gedachte dat het menselijk lichaam een eenheid is. Het lichaam bestaat uit verschillende systemen die elkaar in evenwicht houden en heeft een natuurlijk vermogen om storingen te verhelpen. Als dit evenwicht verstoort raakt door een ongeluk, een ziekte, een operatie, stress, burn-out, of een slechte voedingssstatus heeft het lichaam vaak hulp nodig om deze balans te herstellen. De oorzaak van de (pijn)klacht bevind zich vaak op een andere plaats in het lichaam.
Als therapeute werk ik altijd met mijn handen en gebruik ik geen apparatuur. Met mijn handen kan ik het beste voelen wat ik doe en herkennen welke organen, bindweefsels, botten, zenuwen, of wervels minder beweeglijk zijn geworden. Bij een behandeling neem ik die delen onder handen die de klacht veroorzaken volgens de embryologische wetten van het lichaam. Die delen kunnen ook een ander orgaan, zenuw of wervel ertoe aanzetten de klacht te veroorzaken. Door de blokkades en de bewegingsbeperkingen op te heffen die een genezing in de weg staan is het lichaam weer in staat om zichzelf te genezen. Omdat het lichaam tijd nodig heeft om zich aan de nieuwe situatie aan te passen volgt een 2 e behandeling na ca. 4 weken. Meerdere behandelingen zijn soms nodig om een optimaal resultaat te bereiken.
Door de oorzaak van de klacht weg te nemen wordt het lichaam in staat gesteld zichzelf verder te herstellen.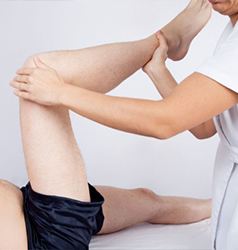 Contact
Voor het maken van een afspraak kunt u bellen 0630313503 of het contactformulier invullen.